Women's access to, use of and control over land and other productive resources are essential to ensuring their right to equality and to an adequate standard of living. Strengthening women's and girls' land rights has long been recognised a critical component of eradicating poverty and reducing income and gender inequalities globally. It is within this context that the Global Land Tool Network, in collaboration with the University of East London, Huairou Commission and the Namibia University of Science and Technology, organized an Expert Group Meeting between the 15th-17th June 2023, with the overall objective of reviewing the existing GLTN Gender Strategy/GGS (2019-2030) to reflect on the lessons learnt in the Phase III implementation and to come up with recommendations on the implementation of the strategy in Phase IV of GLTN programme (starting in 2024).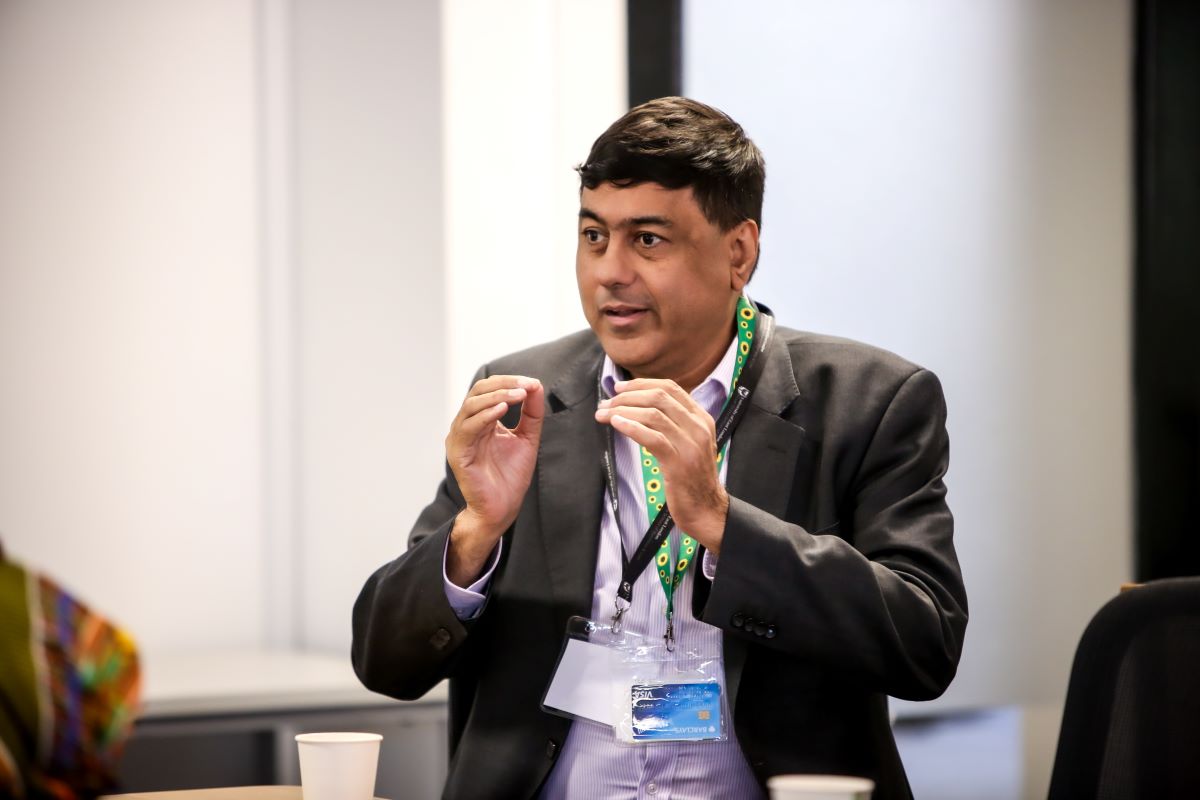 The event was hosted by the Noon Centre for Equality and Diversity at University of East London, in London, UK. The meeting brought together 42 participants who included high-level government officials, grassroot women, gender champions, representatives from civil society, academia, international organizations, and UN agencies from eighteen (18) countries in Africa, Asia, North America, and Europe, to discuss the empowerment of women and the promotion of gender equality through securing women's and girls' land rights. Through the various presentations, breakout sessions and keynote addresses, different Partners discussed how they have been advancing women' and girls' land rights as well as implementing gender mainstreaming and social inclusion in their programmes, projects and in national policies.
During the different sessions, "women's and girls' rights to land" was discussed as a theme grounded in the international human rights framework, which not only takes due consideration of the specific needs of women and girls, ensures meaningfully participation, guarantees empowerment to know and claim their rights, provide for accountability and access to remedies in cases where rights have been violated, but also one that challenges the underlying social norms, power structures, and discriminatory practices that perpetuate gender-based discrimination and inequality. The GLTN Secretariat showcased the progress in the implementation of the gender strategy in Phase III based on the commitments and actions as outlined in the GGS. Participants exchanged experiences with the global and country level implementation of the strategy highlighting milestones achieved and the exiting gaps thus far.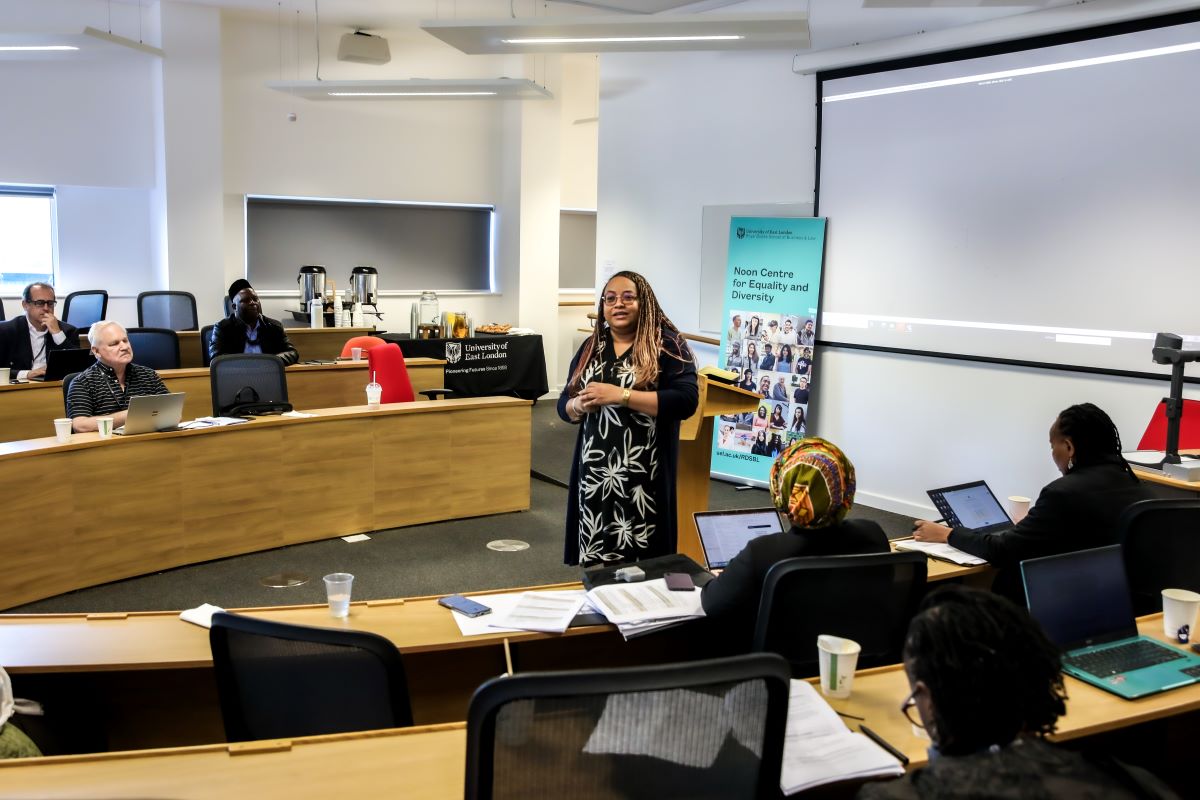 Further, the EGM discussed the importance of promoting youth responsive land rights for the well-being and development of youth populations, and for the overall social and economic stability of individuals and communities worldwide. GLTN partners discussed how they have been implementing youth-centred land governance projects recognizing the unique challenges faced by young people in accessing and securing land for their livelihoods and development, such as through youth-led participatory land governance, piloting and implementing youth specific land tools that aim to empower young people by providing them with the means to document their land rights, participate in decision-making processes, and advocate for their interests, capacity building and awareness, supporting land-based livelihoods for youth, among others. The GLTN guide on 'Gender and Youth Responsiveness in Country-level Land Interventions' was also presented to the experts with a view to gather inputs to the document before its finalization. The guide is based on various research and experiences drawn from GLTN country-level interventions in Africa and Asia, and on existing GLTN land tools and approaches.
A key highlight of the event was the recognition and awarding of gender champions and youth advocates at a large reception hosted by University of East London, i.e., women and men advancing equality through mainstreaming gender and youth in their projects and programmes and in advocating for gender inclusive and youth responsive policies and practices to address discrimination, promote gender equality, and ensure that everyone, regardless of their gender identity or expression or age, has equal opportunities and rights. These included: His Royal Highness Chief Chamuka VI of Zambia; Dr Diane Dumashie, President of the International Federation of Surveyors (FIG); Hon Rokhsana Fiaz, Mayor of Newham, London; Robert Lewis-Lettington, Chief Land, Housing and Shelter Section and Secretary to the GLTN; and Mavis Wenham, Newham Community Public Health Leader. At a special session on the final day over 50 participants including the youth launched a Newham Youth-centered project for negotiating a New Social Contract.
EGM Co-organiser Professor M Siraj Sait, Co-chair of the GLTN Academic and Training Cluster emphasised that gender equality and youth participation would be at the centre of GLTN partners' priorities and tools for Phase IV. The key outcomes of the EGM were the recommendations on how to scale up the implementation of the GLTN Gender Strategy in the Phase IV of the GLTN programme, with a focus on designing interventions to address country, regional and global needs relating to women's and girls' rights access to, control and use of land and other productive resources. The EGM report is being developed and it shall be disseminated to all Partners in due course.