The Global Land Tool Network (GLTN) as facilitated by UN-Habitat is playing a pivotal role in the land reforms journey in Nepal, beginning with the technical and financial support to the development of Nepal's 2019 National Land Policy (NLP) and the support to the subsequent legislation reforms amendment of the Land Act 1964 (Seventh Amendment/2018) on the provision of land to landless Dalits, 8th Amendment/2020) which provides for the recognition of informal tenure and ownership of land for "landless squatters" and "unmanaged dwellers", as well as the land related Regulations 1964 (18th Amendment/2020) which prescribe that landless Dalits and Sukumbasi should be provided land for housing and agriculture to support livelihood requirements (of the family).
These groundbreaking reforms have marked a turning point for the country, as they recognize the importance of informal tenure as advanced by the continuum of land rights. GLTN's unwavering dedication is continuing, focusing on implementing additional reforms to ensure that all Nepalese citizens have secure land tenure. Key to achieving these great milestones is the empowering of land actors, equipping them with the knowledge and tools needed to promote and implement effective land governance practices in Nepal. Through engaging in dialogues and capacity-building activities at various levels, GLTN has fostered inclusive and participatory approaches to land governance, addressing crucial topics such as land policy development, tenure-responsive land use planning, women's access to land, and climate-responsive land management, etc. towards building the land agents capacity to contribute effectively to the land governance landscape.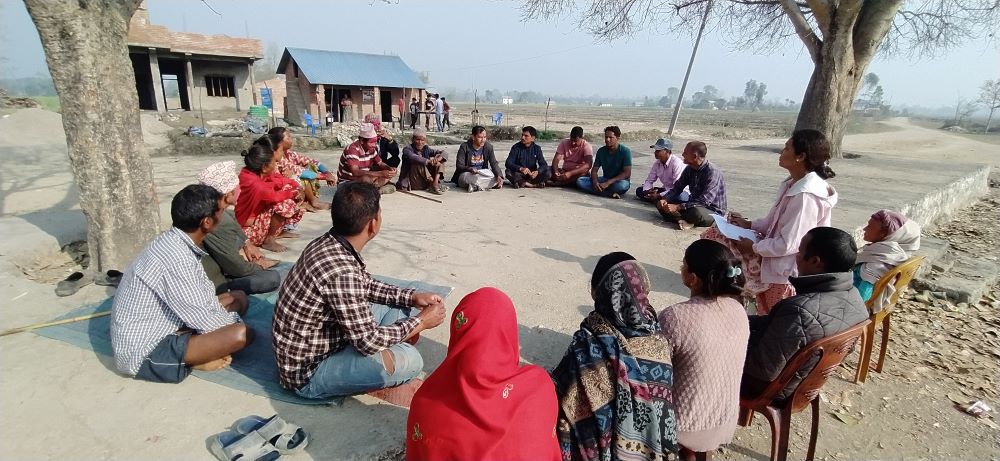 GLTN in collaboration with the UN-Habitat office in Nepal, the Ministry of Land Management, Cooperatives and Poverty Alleviation, the National Land Commission and local implementing partners has worked with various municipalities (currently 14) across Nepal to identify, verify, and record (IVR) landless and informal tenure, ultimately granting them legally recognized land rights. This transformative process has led to the issuance of land ownership certificates to deserving families, unlocking new opportunities and a brighter future. Furthermore, the distribution of land ownership certificates has helped establish a more transparent and accountable land administration system, as well as minimizing the potential for land-related disputes and conflicts. The IVR process is also contributing to the effective management of land resources, as it allows for better planning, land use regulation, and environmental protection.
In addition to their efforts on land, GLTN, UN-Habitat Nepal and other stakeholders have carried out studies to explore sustainable land management practices and their role in mitigating and adapting to the impacts of climate change, cognizant of the vital link between land and climate change. By doing so, GLTN is emphasizing the need for environmentally resilient land management strategies that protect both the land and the livelihoods of local communities.
The demonstrated capacity of implementing partners to implement GLTN land tools and innovations with minimal technical support from GLTN is a huge opportunity and one that has facilitated the mobilization of additional resources to support the ongoing efforts. A new project on land in Nepal, funded by the Korean government has started, beginning July 2023. The project titled 'A safety net of innovative land tenure solutions for near-landless sharecroppers and for a greener rural Nepal' aims to contribute to Nepal's climate commitments for green and just development, by introducing innovative approaches to reducing landlessness and improving resilient land use and livelihoods in 4 municipalities. It builds on the comparative strengths of GLTN and UN-Habitat work in Nepal and has two key outcomes: (i) improved tenure security; and (ii) improved land use planning and management by the collaborating municipalities, in coordination with relevant provincial and national government entities, with regards to strengthening land governance aspects in the select municipalities.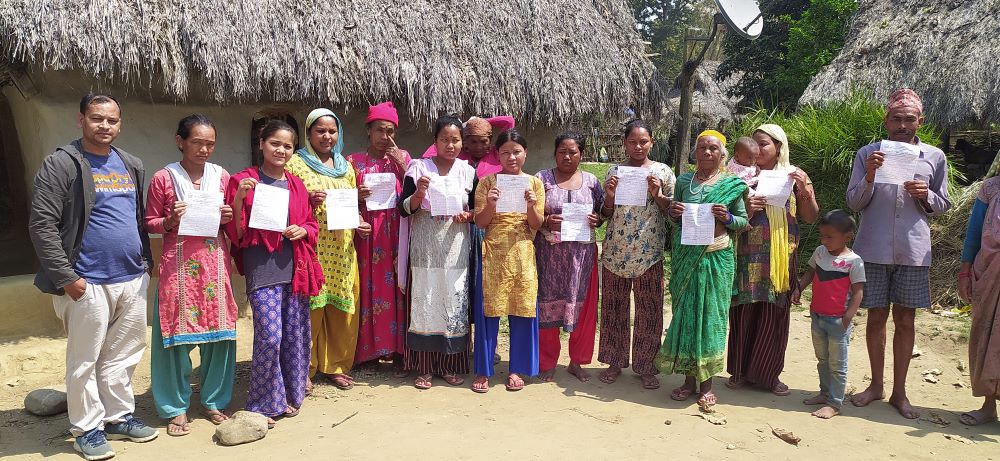 Overall, GLTN's engagement in Nepal has been instrumental in advancing land policy implementation to improve tenure security for all, and in fostering sustainable land management practices. Through these ongoing efforts and collaborations, GLTN continues to make a positive impact on the lives of Nepalese citizens, paving the way for a brighter and more prosperous future.