Partners of the Global Land Tool Network (GLTN) are proud to announce the launch of two relevant publications: the "Urban-Rural Land Linkages: A Concept and Framework For Action"; and the "Valuation of Unregistered Land – A Practice Manual" during the International Federation of Surveyors (FIG) Working Week, 20-25 June 2021.
These publications are the products of the collaboration among the Professional Cluster and partners from the international research/training cluster, UN-Habitat, GLTN Secretariat, key land experts and stakeholders with the accompanying extensive research, consultations and online discussions over a two-year period.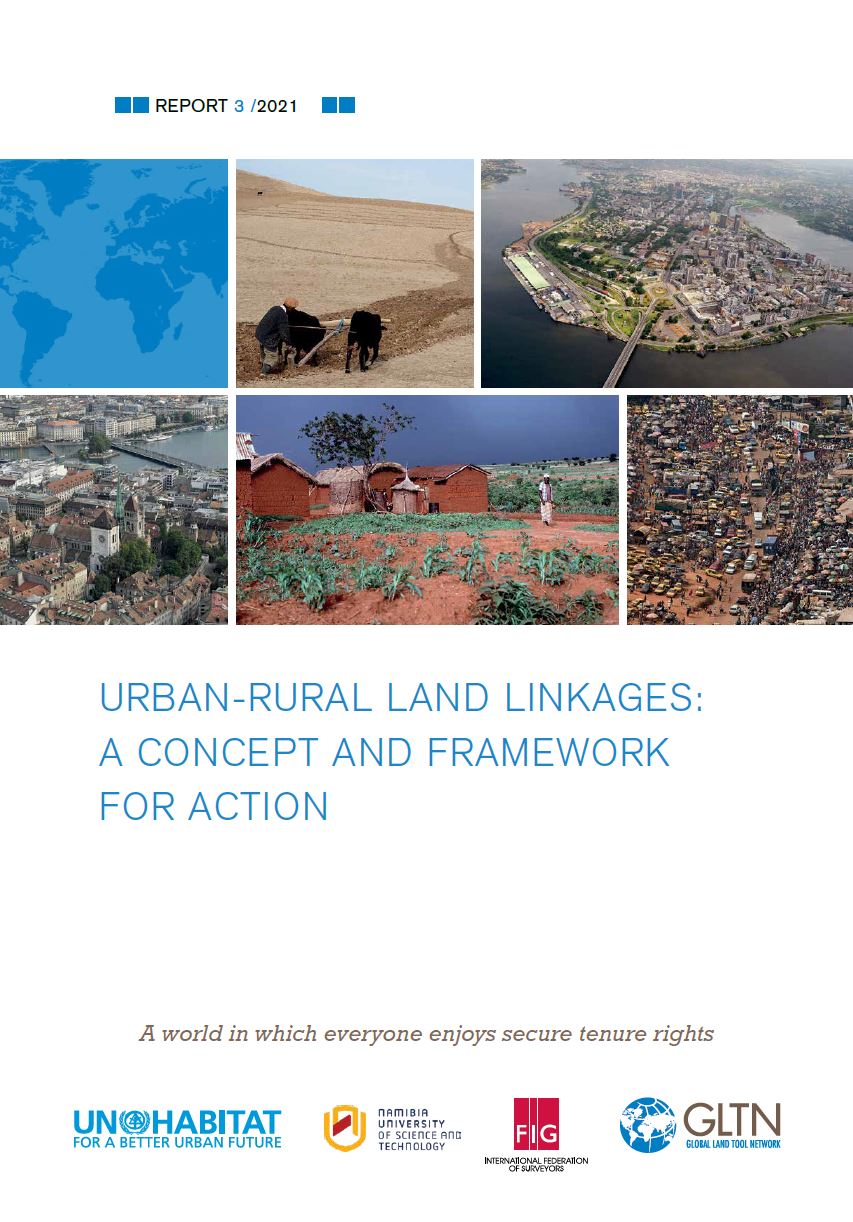 The "Urban-Rural Land Linkages; A Concept and Framework for Action" publication presents a framework for tackling urban-rural land challenges through the planning, design, and implementation of integrated policies and programmes within the urban-rural continuum. It is designed to help various stakeholders in developing countries understand how to adopt an inclusive approach to land management and administration initiatives to produce a balance in urban and rural development. The publication argues that urban and rural spaces offer different but complementary assets and strengths and that better integration of development interventions is needed to ensure greater socioeconomic performance. Further, this work recognizes the centrality of land in the development discourse and in the 'spatial' aspects of development as a key "core" component of urban-rural linkages debate and expands current knowledge about urban-rural linkages in the context of land tenure challenges. Additionally, this publication details action-oriented steps and recommendations that should be pursued to tackle land-related challenges in urban and rural areas. The Network hopes that this publication will inspire additional policy debate on securing land tenure along an urban-rural continuum rather than viewing these areas in isolation.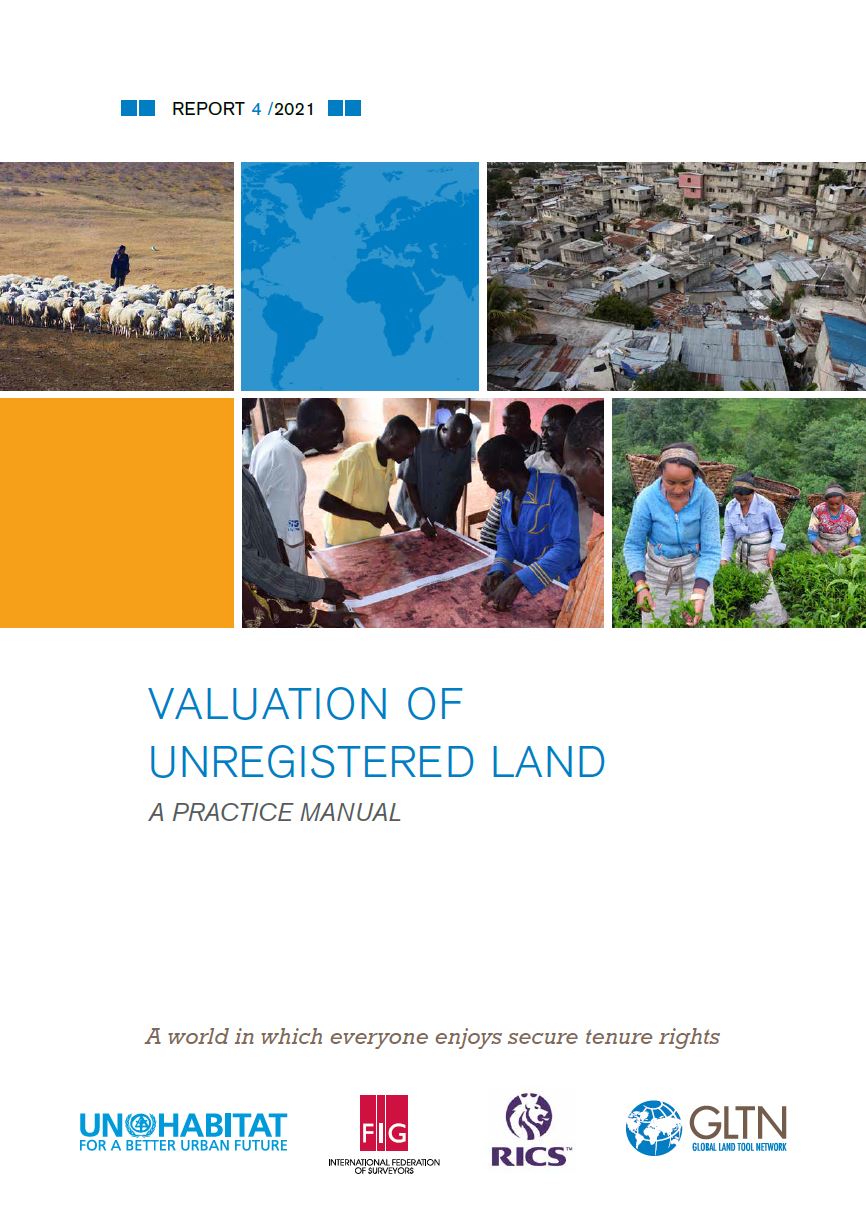 On the other hand, the "Valuation of Unregistered Land Rights; A Practice Manual" publication offers a practical approach for the valuation of unregistered lands. It is designed to aid the implementation of the Valuation of Unregistered Lands: A Policy Guide, developed in 2018 by GLTN partners, with the support from professional organizations and land and valuation experts to provide key principles and policy guidance for people to progressively undertake valuations of unregistered lands, and to assist in the achievement of professional level valuations of unregistered lands and enable users of this guide to discern when this has been achieved. The new publication comprises two parts; the first giving an overview of recommendations related to the valuation of unregistered land rights, and the second describing in detail what is to be considered when working in a complex environment. Value, and its attribution to unregistered land, is important information for effective land acquisition, taxation, and transfer processes and a key component of land administration systems. The manual provides recommendations related to the valuation of land rights for the purpose of land-based financing, land taxation, secured lending and assessment of fair compensation. The manual is designed to be applicable globally, particularly in developing nations, and is based on agreed standards of best practice, due diligence protocols and expert collaboration. Governments, policymakers, land professionals, valuation practitioners, capacity development institutions and other interested parties should use this manual to help achieve the Sustainable Development Goals related to conflict prevention, food security, gender equity, justice, and sustainable urban and rural development.
The Global Land Tool Network acknowledges with great appreciation the contribution of the GLTN'sProfessional Cluster and other key institutions, for contributing their time, effort, and technical expertise to produce these pioneering publications.
We invite all partners and readers to access the web version of the publications in the following link:
link-template-calltoaction1.php