The GLTN Gender Strategy (2019-2030) was officially launched on 27th November 2019 on the sidelines of the Conference on Land Policy in Africa (CLPA 2019) in Abidjan, Cote d'Ivoire. Participants of launch ceremony included GLTN partners and donors.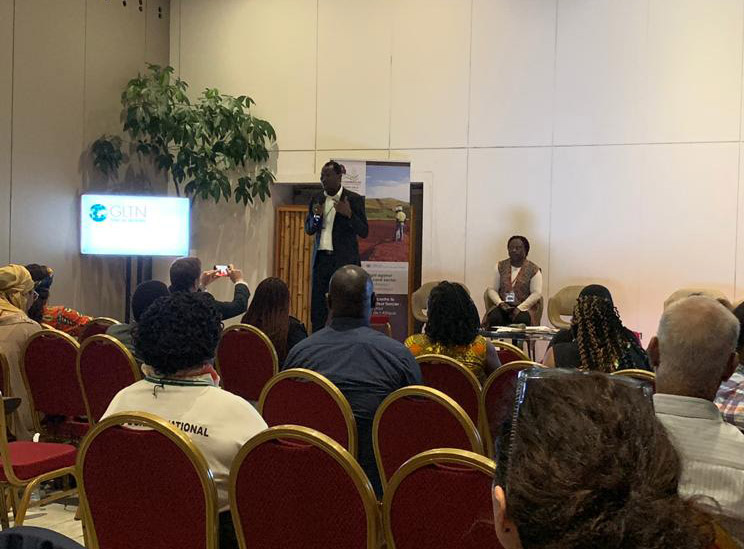 The strategy with the theme 'Towards Securing Women's and Girls' Land and Property Rights' provides a framework for designing land tenure and governance interventions around women's and girls' land and property rights. It affirms GLTN's commitment and motivates the partners to do more to secure land and property rights for women and girls. It underpins the centrality of gender equality in resource sharing and allocation, including land as a productive resource for women and girls.
The strategy will consolidate GLTN's efforts to secure women's and girls' land and property rights by mobilizing resources and leveraging partnerships to implement activities and monitor progress.
Video Link: https://www.youtube.com/watch?v=4h-kq5LXQn0&t=9s
Download Link: https://gltn.net/2019/11/20/gltn-gender-strategy-2019-2030-towards-securing-womens-and-girls-land-and-property-rights/