Global Land Tool Network (GLTN) – Phase 2 End of Phase Evaluation
Executive Summary
The Global Land Tool Network (GLTN), established in 2006, addresses the issues of secure land rights through the development of pro-poor and gender-appropriate land tools to ensure land rights are fulfilled for everyone.
Since its early years, the Network has grown from strength to strength in diversity of partners, development of innovative land tools, growth in expertise and capacity, as well as international endorsement of its approach and agenda by Member States, global frameworks and other key land actors.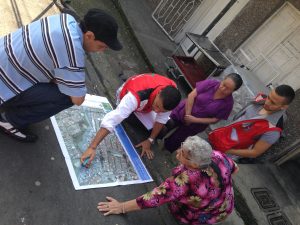 So far GLTN has had two cycles: Phase 1 (2006–2011) and Phase 2 (2012–2018). The objectives of Phase 2 were to improve the ability of international organizations, UN-Habitat staff and targeted national and local governments and improve the tenure security of the urban & rural poor. As part of monitoring and as a requirement for transparency from its host, UN-Habitat, GLTN recently underwent an independent end of Phase 2 evaluation to assess and report on its successes, lessons, recommendations and ongoing challenges during this period. The evaluation which was conducted between January and March 2018, included interviews with the GLTN Secretariat and international partners, and visits to five pilot countries (Kenya, Uganda, Zambia, the Democratic Republic of the Congo and Nepal).
During the evaluation, GLTN's project performance and impact were assessed according to the criteria of relevance, efficiency, effectiveness and sustainability, with consideration of participation, ownership, financial management and monitoring and evaluation, among others. The Evaluation Report thus presents the findings and provides invaluable inputs into GLTN as the Network commences Phase 3 in 2019, seeks greater buy-in to the GLTN Agenda and upscales its impact for improved tenure security for all.
Key Findings
The general findings of the Phase 2 Evaluation Report for GLTN indicate that Phase 2 has successfully delivered expected results. Additional specific outcomes include:
GLTN has been effective in shifting the discourse on land governance at global and national levels towards pro-poor and gender-responsive land tools and approaches (Section 1.2).
GLTN has proved to be relevant to land rights and tenure issues at global and national levels, and in both urban and rural contexts and that the tools and concepts that were promoted have influenced national land policies in several countries (Section 1.3).
The relevance of the Global Land Tool Network (GLTN) is reinforced by its consistency with the Voluntary Guidelines for the Governance of Land Tenure (VGGTs) and regional programmes implemented by the consortium of the African Union, African Development Bank and United Nations Economic Commission for Africa, as well the IFAD-supported TSLI-ESA programme. GLTN relevance was further strengthened by the adoption of the inclusive approach to land in Sustainable Development Goals (SDGs) in 2016, championed by the Network Partners (Section 1.4).
The combined in-country pilot activities for GLTN have improved tenure security for more than 200,000 urban and rural households as stated in Section 1,6 of the same report. (Section 1.6).
47 International and national partners applied the tools while 52 international, national and local partners incorporated the tools and approaches in their plans and programmes (Section 1.7).
The pilot application of the tools has strengthened the capacity and vision of community organizations that have developed working relations with municipal governments and are initiating parallel local development initiatives (Section 1. 9).
Lessons learnt
In Section 2, the GLTN Phase 2 Evaluation Report reflect on the lessons learnt during this period:
GLTN partnerships have been productive and mutually beneficial; as GLTN has made efforts to expand partnerships and funding opportunities. The network was also sought by international and national partners to support their own advocacy platforms, projects or research activities (Section 2.1).
There are opportunities to expand the scale of GLTN activities and impact, justifying continued donor support (Section 2.2).
Recommendations (from Section 3)
The report outlines several key recommendations including:
The importance of completing ongoing pilot initiatives.
The importance of concluding the development of land tools so as to offer the full toolbox.
That GLTN should focus on contributing to the achievement of the Sustainable Development Goals that address land issues.
That the Network would benefit from the development of a growth management strategy that considers adjustments to current institutional arrangements; Integration of advisory and steering/oversight functions under a single body.
A model to manage upscaling might be the decentralization of operational and administrative tasks to regional focal points posted at the UN-Habitat regional offices.
That GLTN should receive continued donor support based on the medium-term strategy and work-plan.