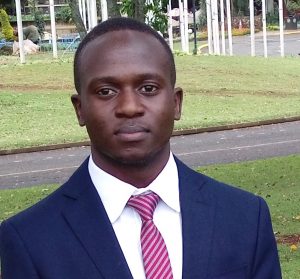 By Clinton Omusula, UN Volunteer- Global Land Indicators Initiative (GLII)
In October 2018, I took up a new role as UN Volunteer with the Global Land Indicators Initiative (GLII), to contribute and support the global efforts on monitoring land governance issues. This new role extends to me a unique opportunity to contribute towards strengthening evidence-based land tenure and governance policies. As a research enthusiast, and an education background in economics and statistics, I look forward to an exciting experience working alongside colleagues with vast knowledge in land rights and governance issues.
The core responsibility of National Statistical Offices (NSOs) is collection, compilation, analysis, publication and dissemination of official data and statistical information on various issues of national, regional and global importance. However, most NSOs, especially those in developing countries, still struggle to produce land-related data and statistics due to poor political and financial support, and unclear data collection methodology. NSOs need support to produce regular, sex disaggregated land data and statistics for monitoring land indicators in the Sustainable Development Goals (SDGs).
Prior to joining GLTN, I worked as a Mapping Assistant for the 2019 Kenya Population and Housing Census Cartographic Mapping at the Kenya National Bureau of Statistics (KNBS). I am encouraged by the remarkable progress made by KNBS and other NSOs in Africa and globally in revolutionizing production and dissemination of data and statistics in various sectors for policy decisions. However, lack of regular, sex disaggregated data and statistics on land tenure and governance issues has made it challenging for most countries to tap into the requisite resources for planning and policy.
For NSOs, generation of regular land data and statistics is feasible with narrow margins of cost. This is one of the objectives of GLII's comprehensive land governance monitoring agenda. The Multi-Country Capacity Assessment of National Statistical Offices Preparedness to Report on SDG Indicator 1.4.2 GLII study on 17 countries confirmed the availability of survey infrastructure. This can be built on using comparable land indicators and robust methodology that adheres to official principles of generating data and statistics. The report further addresses the challenges of coordination between land registries and cadaster systems with NSOs to better consolidate, analyze and disseminate data. I am confident that with the support of governments, donors, the private sector, the CSOs and local communities, NSOs can effectively take the lead in data collection, analysis and reporting progress against key targets related to land in SDG 1,2,5,11 and 15.
We all know that the social, economic and environmental benefits of land are central to sustainable development. Secure land rights for women promotes their social and economic wellbeing, a critical part of achieving gender equality and inclusion. Access to land and good land governance continues to play a major role in sustainable urban and rural development, for well-functioning, peaceful, sustainable cities and resilient communities.
I am keen to learn and to share my experiences, thus contributing to making global land governance monitoring using comparable land indicators at scale possible by 2030. Indeed no one should be left behind in making global land governance monitoring possible. This is a very exciting time for me as I purpose to strengthen the scope of my experience in the data and statistics field related to land. This will include engagement and supporting capacity development initiatives for NSOs to adopt and integrate the Inter-Agency and Expert Group on SDGs (IAEG-SDGs) approved methodology for data collection in relevant national surveys, and reporting on SDG land Indicators 1.4.2 and 5.a.1 on tenure security and agricultural land respectively among others. I am optimistic that this will be possible under the collaborative efforts of NSOs, the Custodians, partnerships with donors, the private sector, CSOs and other actors.
As a new statistical field, NSOs may need more information on key concepts around land governance and capacity building support to integrate the land data collection modules. This includes incorporating the joint module for SDG Indicators 1.4.2 and 5.a.1 in their national surveys towards regularizing the sustainable generation of land data. Worth noting is the Global Donor Working Group on Land (GDWGL) and other partners' continued engagement with the Custodian and GLII's support to country level data collection, towards achieving Tier I status for all land indicators by 2020.
As illustrated by the GLII, coordination of land data collection provides a point of convergence for experience sharing, learning, tools, and capacity development for quality data outputs, reporting and dissemination. Land governance goes beyond the SDGs, and the 15 Land Indicators set by the GLII community remain an important reference to progress made in the comprehensive global monitoring of land governance issues through the various initiatives.
Moving forward, I would like to encourage NSOs and other data agencies to capitalize on the current initiatives, to rise above the existing challenges, and ensure that land data is collected regularly and reported in line with the SDGs, regional and other development frameworks.
Some of these opportunities include embracing the IAEG-approved methodology for data collection on land indicators in the SDGs including the joint module for collecting data on indicators 1.4.2 and 5.a.1, identifying best suited surveys in which data can be regularly collected, engage with the custodian agencies for capacity building support in land data collection, strengthening national level budgetary systems and  collaboration with other data producers, just to name a few.
I look forward with a lot of hope and determination that collective efforts of GLTN, the Custodians and the specialized focus of the GLII community will yield the expected results, if not surpass the expectations, by 2020.